Marlene Carvalho/ Director (Master of Science in Dance Education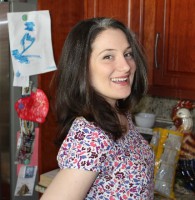 Professional Bio:

She went on to attend Hofstra University on an academic scholarship with the ultimate goal of becoming a teacher. Upon completion of a triple  major, she graduated Summa Cum Laude with a B.A. in Dance and a B.A. in History. Marlene continued her education for another year  at  Hofstra University and graduated with a Masters of Science in Education, with New York State certifications in both Dance and Social  Studies.  Marlene received honors credit recognition for her dance choreography and numerous academic awards. She worked as an  extracurricular  dance teacher in several school districts including Garden City, Wheatley, and Uniondale. She ran the dance clubs and  choreographed such  musical productions as "Beauty and the Beast," and "Aida," among others. All the while, teaching dance at a local studio  and always dreaming of directing her own someday. It is her philosophy that within each student there is untapped talent that can only develop in a warm, friendly, positive classroom environment. This is what she hopes to achieve at the Marianne Anderson School of Dance.
 
Personal Bio:
Marlene began her dance training at a very early age at JHL Dance Dynamics in Mineola, New York. It was in these first years, that she  cultivated a deep love for the art of dance. Upon turning thirteen, she began working as a teacher's assistant, a privilege she had looked  forward  to for some years. It was during that first class, upon meeting a large group of wide-eyed preschoolers dressed in tutus and tap  shoes, that  Marlene found her true passion: teaching. She realized that her ultimate happiness in the world of dance was not when she  performed on stage.  In fact, it was, and will always be, the moments behind the curtain when she watched her students succeed. The  success  of her students is the  ruler to which she measures her own professional success

Christine DeLuca (Muhlenberg)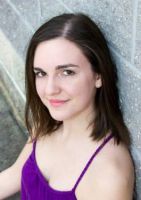 Christine DeLuca graduated cum laude from Muhlenberg College with her Bachelor of Arts in dance and mathematics in 2014.  Originally from Seaford, she began dancing at the age of 3 at the Marianne Anderson School of Dance where she trained and performed through her senior year of high school.  At Muhlenberg, Christine was an active member of the theatre and dance community through teaching for the Muhlenberg Community Dance Center, choreographing and performing for the Muhlenberg Main Stage and working in the box office and as a house manager.  She has taken extensive course work at Muhlenberg to prepare for her teaching career including Teaching Dance: Theory and Methods, Anatomy and Kinesiology for Dancers, Dance History, and Advanced Dance Composition.  Christine is an alumna of DanceMax Moving Company.  DMMC creates and performs a new dance theatre production for children in Allentown public schools.  She is excited to return to the MASD as a teacher this year!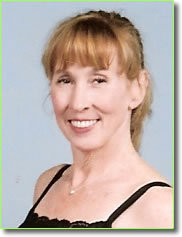 Marianne Anderson Santilli- Founder/Teacher
Marianne began her dance studies at a local dance school directed by Clare Mundy of Wantagh.  It was there that she found her love of dance and the joy of working with children.  Under Mrs. Mundy's loving guidance, Marianne opened her school in 1973 at the age of eighteen.  Having been nurtured and loved in Clare's warm, family-like atmosphere, she sought to create a similar atmosphere in her own school.  As the school began to grow, MAS began college studies, first at C.W. Post for Theater and then moved on to Adelphi University where she completed her B.S. in Physical Education.  She studied Dance at Adelphi and attended classes in Manhattan where she had the privilege of studying with Charles Kelley, Frank Hatchett, Ann Reinking, and many other highly regarded teachers of that time.  She had the opportunity to participate in graduate studies at American University, in Washington D.C., and met and studied with Lee Theodore (the original Anybodys in the Broadway version of West Side Story), Buzz Smith (the original cast of "The Pajama Game") and Gemze deLappe (the original Laurie in Oklahoma).  At this time, Miss Theodore was director of The American Dancemachine - a company devoted solely to re-creating the finest dance pieces in American Musical Theater.  This experience culminated in Marianne's lifelong passion for Broadway show dancing and led to numerous opportunities to choreograph such musicals as Guys and Dolls, Sweet Charity, Lil'Abner, Anything Goes, and many more.  Marianne considers her staff members one of her greatest accomplishments - each member is a sensitive and creative individual with great technique, talent, energy, and love for the arts.